Studio Challenge # 004
I have created a

MONSTER!!!



With Halloween a week away, let's do some monsters for this weeks challenge the kind you would see in the old black and white horror movies and the like.
Draw 'em and post 'em.

Sam-


(EVAN)
I'm pretty sure I'll do more, but this was my initial response to this week's challenge. Marital troubles don't really matter when you're kinda' already dead...
Evan-

(SARAH)
nosferatu. such beautiful hands....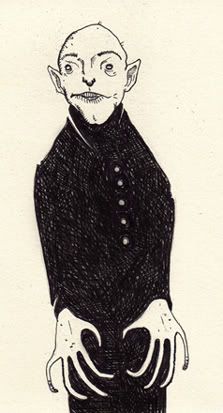 --sarah--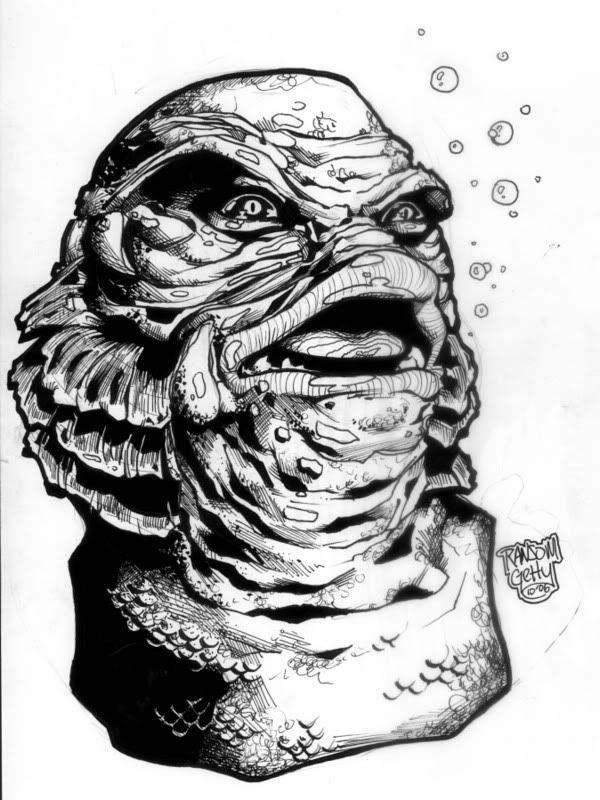 I'll be putting up a better scan later, and a "Blacula" drawing that is just about done soon. Check back to see how it comes out if you dare!
MRG
The Creature From The Brown Lagoon

!
-Rick-
(SAM)

The
"Invisible Man"
, he's my favorite. I mean come on-- He's got a smoking jacket and a cravat...
...
very sheik
.
"Griffin" The Invisible Man